Student Fee Forum -- This Wednesday during Free Hour!
Have your voice heard on how student fees are spent!
February 13, 2018 2:44 PM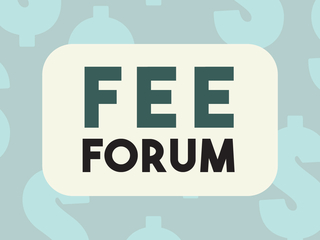 This is a reminder that UMBC's annual Student Fee Forum will be held tomorrow - Wednesday, February 14 during free hour (12:00 PM - 12:55 PM) in the Meyerhoff Chemistry Lecture Hall.  Spread the word and bring your friends!
In addition to tuition, every student at UMBC pays fees that support student life on campus. These fees are broken down into six categories: Athletics, Technology, University Commons, Transportation, Auxiliary Facilities, and either Student Activities (for undergraduate students) or Graduate Program (for graduate students).
Every year, UMBC engages students in a process to review each of these fees and assess how to increase and allocate their funding. Student input is a valuable component of the fee review process and the Student Fee Advisory Board makes a formal recommendation to approve or amend each fee on behalf of students.
Please come out, bring your friends, and share your opinion about proposed fee increases and allocations.