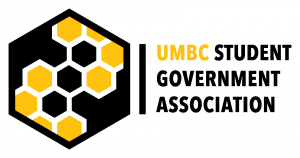 A hive (or in this case the honeycomb structure it is built upon) is the embodiment of the concept of
community and the ability to work together cohesively, as well as selflessly, in order to accomplish tasks
that serve the greater good or achieve things that are much greater than what an individual can manage
alone. The complex system of communication and task delegation that goes into making a hive function
seamlessly is parallel to the exemplary teamwork and determination that must be demonstrated by the
SGA, in conjunction with the UMBC community, to ensure the betterment of our campus and the
contentment of those who are a part of it.
For more information, check out the SGA Style Guide.